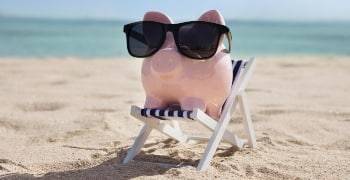 There is no better time to acquire a parcel of land in Roxas City than to acquire it now!
Two of the best subdivisions offer their lots for sale in Roxas City on an easy payment plan. It's a 24-month easy down payment with 0% interest. Yes, you heard it right. And it's the first (in history) that a down payment period is offered this long because a property buyer is usually only given two months to complete the down payment (or equity).
You have to choose whether you want to settle down in the city proper or near the beach. Both subdivisions are actually very quiet and accessible. And regardless of the lot size you choose, the reservation fee is only Php 8,000. Then your lot will not be taken by other interested buyers.
The first monthly down payment will start 30 days after the date of reservation. This is an excellent offer for those people who are not in a hurry to build their house but are now planning to purchase a parcel of land within Roxas City if given the best offer. The city is developing, and more business establishments and shopping malls are rising. Soon there'll be no available lots left.
You can have the remaining amount of your lot paid through bank financing (up to 15 years). In fact, we can start processing your real property bank financing right after your reservation, where you can also apply for a house and lot loan. Anyone who is a Filipino citizen or a natural-born Filipino wife or husband can purchase a piece of land in Roxas City. The process is easy with minimum requirements.
We make your real estate transaction in Roxas City, Capiz, as stress-free as possible that you'll be delighted to have a licensed Real Estate Broker on your side. Contact us now and reserve your lot today.
If you are interested and would like to have a look at the available promo lots for sale in Roxas City (in the city proper or near the beach), please feel free to reach out to Jenny Faith Anota, our PRC-licensed Real Estate Broker, who will assist you until you're able to acquire your property in Roxas City. It doesn't matter where you are in the world; we can assist you in buying the property you want in Roxas City (and buy it conveniently).
We want what's best for you. We know that we are facing challenging times, and we want you to be in good hands. Please note that this website is not connected with any agent except for Jenny Faith Anota. You can use our official contact numbers and form to call us or send us an email. We do not require payment until we have personally met and discussed it with the buyer.
You may also like: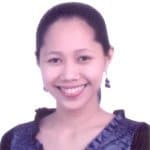 Jenny is a PRC-licensed professional having official permission to practice her profession. As a Real Estate Broker, she focuses on selling subdivision properties (and occasionally non-subdivision properties) in Roxas City, Capiz. She is from Roxas City, and she knows this place like the palm of her hand.