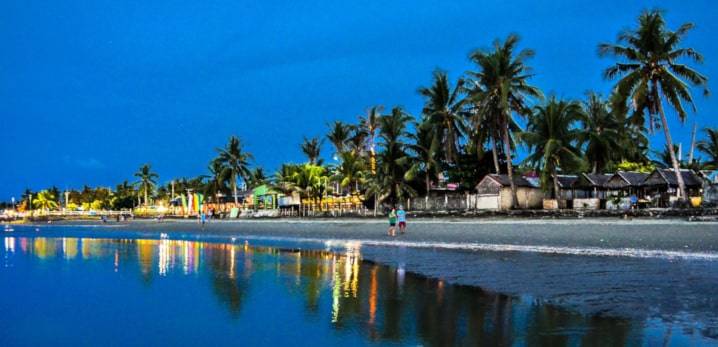 Roxas City is a Hall of Famer in the cleanest and greenest cities in the Philippines. This eco-friendly city is best for marine life. And it's known in the country for its nickname, the "Seafood Capital of the Philippines." Located just 460 kilometers southeast of Manila, Roxas City is the chief port of Northern Panay.
Not so long ago, the Department of Health (DOH) awarded Roxas City with its 2nd Red Orchid Award. It's a reward for being 100% tobacco-free. But smokers need not worry here because you will find assigned places where you can enjoy your tobacco.
Roxas City also appears in the official list of the 2016 and 2017 passers in Good Financial Housekeeping. The giver of the Seal of Good Local Governance was the Department of the Interior and Local Government (DILG). There were 139 Local Government Units (LGUs) assessed in Region VI before granting this approval.
According to the record, Roxas City once received an award as the best police station in the whole region of Western Visayas. The foreign nationals we met say they feel safe living here. So what makes Roxas City an ideal place to live aside from these accomplishments?
Here are 10 reasons why you should live in Roxas City:
1. Seafood
If you're a massive seafood lover, this can be the best place to live in the Philippines. Roxas City is home to the most delicious angel wing clam (known as Diwal). It is the prized shellfish of Roxas City. We are also abundant in crabs, scallops, shrimps, milkfish, oysters, and other rich seafood. But seafood here is fresh and yummy, and it is worth more than its cost because of the abundance in supply.
2. Clean Water Supply
Drinking water in Roxas City is one of the cleanest in the country. And there is enough supply of water in every part of the city.
3. Clean Air
53% of economic activity in Roxas City is farming and fishing. The majority of commuters here use eco-friendly motorcycles to travel from one place to another. This medium-sized city has around 156,000 residents only. Although Roxas City is slowly moving towards commercialization, it is still one of the best places where you can enjoy nature.
4. Wide Beach
Roxas City has the 15th largest natural bay in the world: the Baybay beach. In 2002, this beach was the cleanest shoreline in the Philippines.
Baybay beach has fine ebony sand and a variety of edible shellfish, which local people harvest every morning. An added convenience to Baybay beach is the seafood restaurants along the shoreline. Baybay also has the famous Capiz shell, which people handcraft into chandeliers, lampshades, wind chimes, frames, even windows because they are lightweight and durable.
5. Sports Facilities
Keeping yourself in tip-top shape is easy in this city. Aside from the many fitness gyms where you can enroll for a small monthly fee, Roxas City's main sports complex (the Villareal Stadium) is very accessible wherever you are in the city. This sports arena has hosted many events in the past and continues to be a favorite spot for athletes. Here you can jog, swim, work out in a gym, and play basketball, volleyball, soccer, and tennis on a game court.
6. Tourist Destinations
If you're fond of plants, Hortus Botanicus is one of your musts. This garden is in Milibili, Roxas City. And it's home to a variety of introduced and endemic plants.
Just nearby is the city's famous white beach destination: the Olotayan Island. This part of Roxas City has a white sandy beach and crystal blue water, but you have to travel by sea to get there. It's a perfect place to relax on a special holiday. Other parts of Roxas City and Capiz have white sandy beaches.
If you travel from Roxas City going inland, visit Sta. Monica Church and the famous Bell of Panay – the biggest bell in the Philippines and Asia. Sta. Monica is one of the oldest churches in the Philippines, built in 1774. The Bell of Panay weighs 11 tons (made of 70 sacks of coins), 5 feet high, and 7 feet in diameter. This old timer is a major tourist attraction in the country.
If you are fond of caving, Suhot Cave is the first choice you got when you are in Roxas City. This tourist destination is in Dumalag, Capiz (just a few kilometers outside the city). Suhot Cave is the source of cold spring that flows out from the cave. This natural wonder has interconnecting caves that can reach as far as Badiang Cave, 6 kilometers away.
Roxas City is the birthplace of the fifth president of the Republic of the Philippines, Manuel Acuña Roxas. The former president's home is one of the major landmarks in the city.
Other places to visit when you are in Roxas City are:
Moro Towers built in 1814 in Sitio Nipa, Roxas City
Roxas City Museum, built in 1910, has a collection of religious icons, artifacts, and artworks.
Mantalinga Island, an ideal spot for scuba divers.
Cadimahan River Tour in Lawis Baybay, where you'll see Roxas City's marine life
Napti Island Panay, a small island with a white beach and very abundant in fish and lobsters.
Buntod Beach Panay, one of the cleanest beaches in Capiz.
Weny's Butterfly Garden, one of the most beautiful tourist spots in Capiz.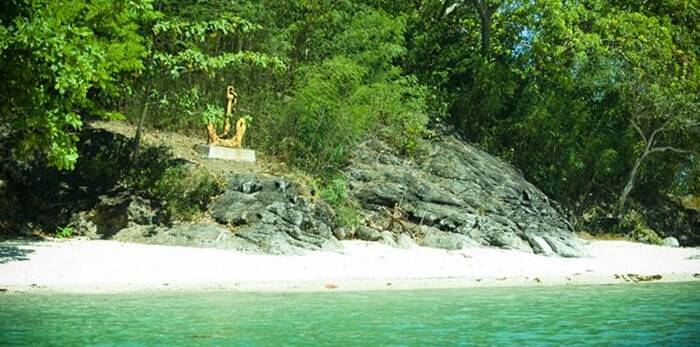 7. Cost of Living in Philippines
If the cost of living in the Philippines is less than the level of prices in other countries, the cost of living in Roxas City is much lower than other big cities in the Philippines. If you are a foreign national, a businessman, or earning a good income, your purchasing power parity (PPP) here is high. And you will have everything you need. Plus, you can drive your car through light traffic and reach your destination in no time.
RELATED: Cost of Living in Philippines – Roxas City, Capiz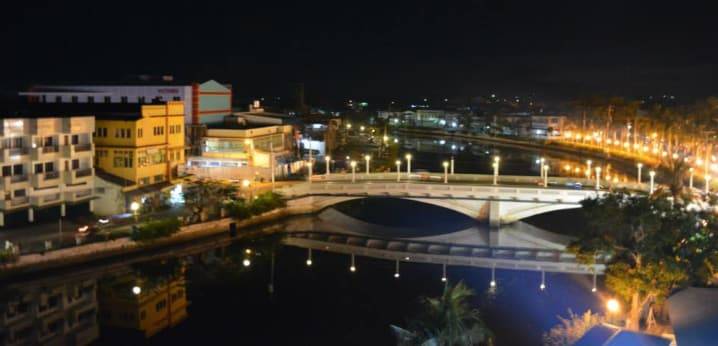 8. Peaceful Living
Roxas City is in the top 10 livable cities in the Philippines. Some foreign nationals here prefer to walk around every street corner without having to worry about anything. Although you won't see any tall buildings, you'll also feel less pressure compared to being in a big city or a crowded place no matter where you go.
9. Accessibility to Public and Private Institutions
Roxas City has at least 6 shopping malls, 31 banks, around 97 public and private schools, and universities, 5 hospitals, 9 television networks, 2 cable television stations, 4 radio stations, and 7 local and regional newspapers. It will only take a few minutes to reach any destination in Roxas City.
Having many banks in a medium-sized city, like Roxas City, is a sign that the residents' priorities here are economy and good management.
The popular banks in Roxas City include Allied Bank, Banco De Oro, Banko Sentral ng Pilipinas, Bank of the Philippine Islands, Chinabank, Development Bank of the Philippines, EastWest Bank, Land Bank of the Philippines, Maybank, Metrobank, Philippine National Bank, Philippine Savings Bank, Philippine Veterans Bank, Rizal Commercial Banking Corporation, and Security Bank.
The big shopping malls are Gaisano Grand Roxas, Gaisano Grand Marketplace, Unitop Shopping Mall, Robinsons Place Roxas, CityMall Arnaldo-Roxas, CityMall Avenue-Roxas, and soon to open SM City Roxas in Arnaldo Blvd.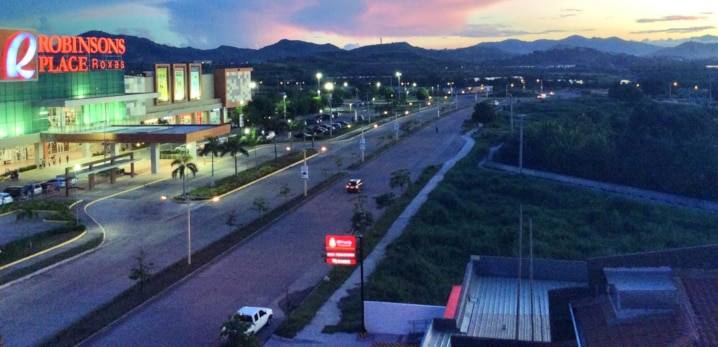 10. Current and Future Developments
If you've been in Roxas City for quite some time, you will notice that its current major developments are shopping malls. With the successful rise of Robinsons Place Roxas in 2014 and CityMall Arnaldo-Roxas in 2015, Roxas City moved closer to its modernization plan. It has also maintained being an environment-friendly city through its well-planned infrastructure.
There is an ongoing construction of the 10-hectare SM City Roxas in Arnaldo Blvd., a complete shopping mall similar to SM Iloilo but with a larger land area. It's the biggest on Panay Island. Once finished, not only the whole of Roxas City will cheer but the entire province of Capiz. And there will be a good reason not to travel for hours to shop in other cities but to go straight to SM Mall Roxas.
You will still see green everywhere you look. In fact, the foreign nationals we met say that (at some point) these recent developments make them feel they are in a good place outside the country.
The province of Capiz has already strengthened its tourism program, and residents and would-be residents are now more aware of the places to visit in Capiz.
P.S. Did you know that Roxas City has no recorded climate change? People here still enjoy the same true tropical climate since the olden days.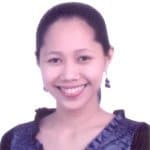 Jenny is a PRC-licensed professional having official permission to practice her profession. As a Real Estate Broker, she focuses on selling subdivision properties (and occasionally non-subdivision properties) in Roxas City, Capiz. She is from Roxas City, and she knows this place like the palm of her hand.
You may also like: