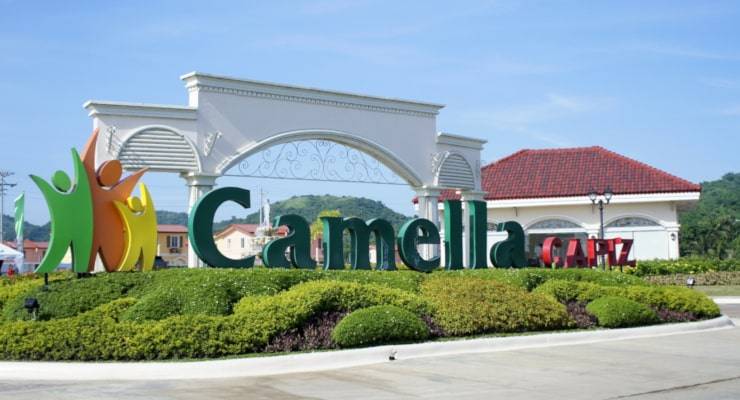 Settle down in Camella Homes Capiz and experience why this household name has the most awareness among communities in the country
If you love Camella Homes in other places, then you'll love it here in your own city. This famous subdivision is strategically located where you'll have time to see the outstanding view of the hills in Roxas City.
Camella Homes Capiz is in an elevated place near the area where Roxas City currently has its major development to provide residents and visitors with easy access to shopping malls, banks, hotels, government institutions, and medical institutions. Plus, being a little farther from the city proper makes it an ideal place to live, especially if you prefer a clear view of the natural landscape and almost perfect atmosphere and fresh air.
Camella Homes is the leading home builder in the Philippines, with nearly 20,000 homes built every year. This famous branch of Vista Land has over 35 years of experience in building homes and now has become the household name with the most awareness among local communities and abroad.
Speaking of Vista Land, this top enterprise has successfully built over 20 vertical residences and over 250,000 homes in 63 cities across the country. It's an admired name in property enterprises.
Amenities of Camella Homes Roxas City
Here are the amenities for your pleasure:
Clubhouse
Swimming pool
Basketball court
Park and playground
Entrance gate
Shuttle buses that travel from the vicinity to the city (and vice versa)
Here are available financing at Camella Homes Capiz:
Easy-installment Financing (In-house and Bank Interim)
Deferred Cash Financing (24 months 0% interest)
Here is the famous home series of Camella Homes Capiz:
Lessandra Home Series
Lessandra house and lot packages are valued between Php 1M and 1.7M. These home designs are perfect for newlyweds and those who are just starting up.
Camella Home Series
Camella house and lot packages are valued between Php 1.2M and 4M. These home designs are perfect for a growing family.
Jewels Home Series
Jewels house and lot packages are valued between Php 4M and 7M. These home designs have a world of luxury in every detail.
P.S. Camella Homes Capiz is 12 hectares wide and uses a Spanish theme for its home designs.
Call us now and request an official site visit to show you the available locations and provide you with full computation details and everything you need to know in acquiring a property in Roxas City.
Feel confident about your home purchase. Deal only with a PRC-licensed real estate broker who will act in your best interest and guide you every step of the way.
You may also like: