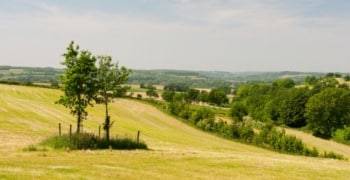 Our lots for sale in Roxas City Capiz covers residential and commercial lots. We only have 1 commercial lot for sale in Roxas City near Sitio Uno Residences, Pueblo de Panay.
If you are looking for a residential lot, we recommend our subdivision lots (sized 80-500 sq m). They are in excellent locations near the beach and the city proper.
Getting a piece of land inside Roxas City's famous subdivisions can be an ideal thing to do. There are a lot of benefits to living inside these secure villages. Here are a few things worth mentioning:
There's an assurance that the lot you purchase has a clean title
You get to enjoy the standard amenities
You get to enjoy standard-sized and quality roads
Proper sewage and drainage system
24/7 organized security system
Well-defined and implemented policies by homeowners association
1. Pueblo de Panay Commercial Lots: 867 Sq M (2 Lots – 429 Sq M and 438 Sq m)
Category: Commercial
Location: Near Sitio Uno Residences, Pueblo de Panay
Lot Price/sqm: Php 25,000
Term of Payment: Spot Cash
Remarks: You can buy 1 lot only
2. Orchard Lane 180 Sq M Lot
Category: Residential
Location: Orchard Lane, Pueblo de Panay
Lot Price/sqm: Php 15,000
Term of Payment: Spot Cash
3. 80 Sq M Lots for Sale
Category: Residential
Location: Near Camella Capiz, Roxas-Ivisan Bypass Rd.
Lot Price/sqm: Php 10,300
Reservation Fee: Php 7,000
Down Payment: 20% of the total lot price payable in 18 months
DP for 18 months: Php 8,766.67
These 80 sq m subdivision lots are very accessible and located near Camella Capiz in the Roxas-Ivisan Bypass Rd. You can acquire these available lots through bank and PAG-IBIG financing.
Note: For more lot listing, visit our Facebook Page: Lot for Sale in Roxas City Capiz »
Here's a list of the most famous subdivisions in Roxas City with available lots for sale between 95 sq m and 500 sq m: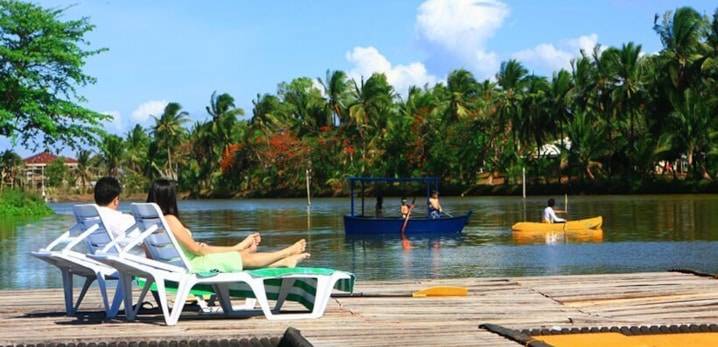 Lot price/sq m: Php 6,500 up to Php 12,000
San Antonio Resort Village is a residential village nearest to our famous Baybay beach, where you'll also find seafood restaurants. This subdivision is just a hundred meters away from the shoreline of Baybay beach. This village is also nearest to the famous San Antonio Resort. If you like to take morning walks on the beach, this is your best village in Roxas City.
According to a famous study, people living near a large body of water are happier and healthier than people living farther inland. But lots for sale in San Antonio Resort Village are not only affordable, but their prices are also much lower than other lots for sale near Baybay beach.
Baybay Beach is right in front of one of the safest waters in the Philippines-the Visayan Sea. Islands and mountains surround this large body of water, protecting Baybay beach from the Pacific Ocean. In fact, Roxas City's coastal areas are safer than many cities in the Philippines, and that's one reason the Spaniards came here after leaving Cebu island during the olden days.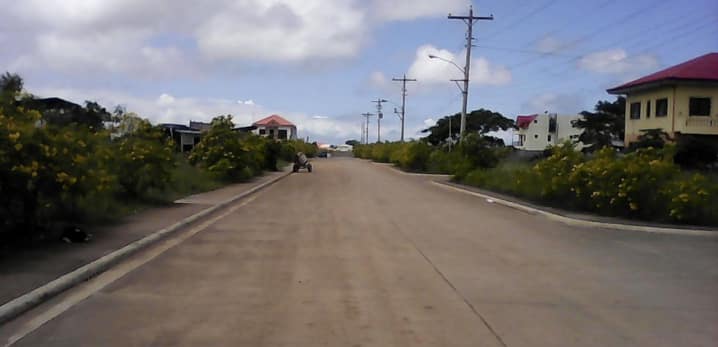 Lot price/sq m: Php 8,000 up to 11,500
If you want to live near the center of Roxas City, where you'll have convenient access to schools/universities, medical institutions, shopping malls, banks, and other commercial establishments, Puente Acuna Village is the best location to look for an ideal piece of land.
While lot prices of property for sale by owner near the center of Roxas City are soaring high, it's a big surprise that Puente Acuna Village still has the lowest lot prices in the vicinity. And you won't feel the pressure of being in a big city or crowded place because this village is silent (and also secure) and you'll still enjoy fresh air and the panoramic view of mountains nearby.
Puente Acuna is near the main river of Roxas, where the city lights are most spectacular during the holiday season. Small boats pass by this river to deliver fresh seafood to the wet market.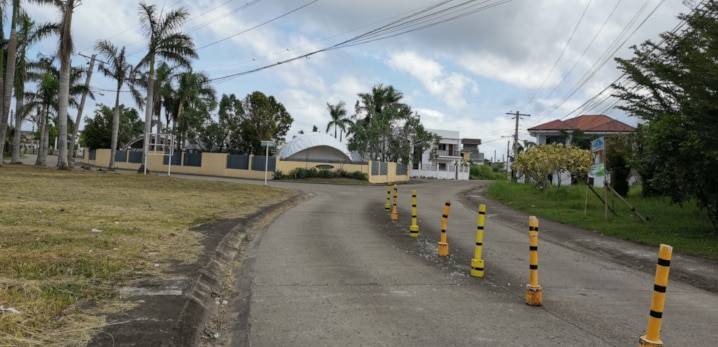 Lot price/sq m: Php 6,500 up to Php 11,000
West Lake Villa is a purely residential subdivision with a natural creek inside. This village has one of the best amenities (if not the best) among famous subdivisions in Roxas City. West Lake's clubhouse facility is a favorite spot for many residents living in Roxas City who want to go out and enjoy their weekend.
If you want a quiet and secure village with a natural creek inside, the most complete amenities, and a lot of greenery in mind, West Lake Villa is one of the best places to look for an ideal lot. This village is just around a 5-minute ride away from the center of Roxas City.
Note: Deal only with PRC-licensed Real Estate Broker. This website is not connected with any agent except for Jenny Faith Anota. Please use our official contact numbers and form to call us or send us an email. We do not require payment until we have personally met and discussed it with the buyer.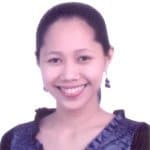 Jenny is a PRC-licensed professional having official permission to practice her profession. As a Real Estate Broker, she focuses on selling subdivision properties (and occasionally non-subdivision properties) in Roxas City, Capiz. She is from Roxas City, and she knows this place like the palm of her hand.