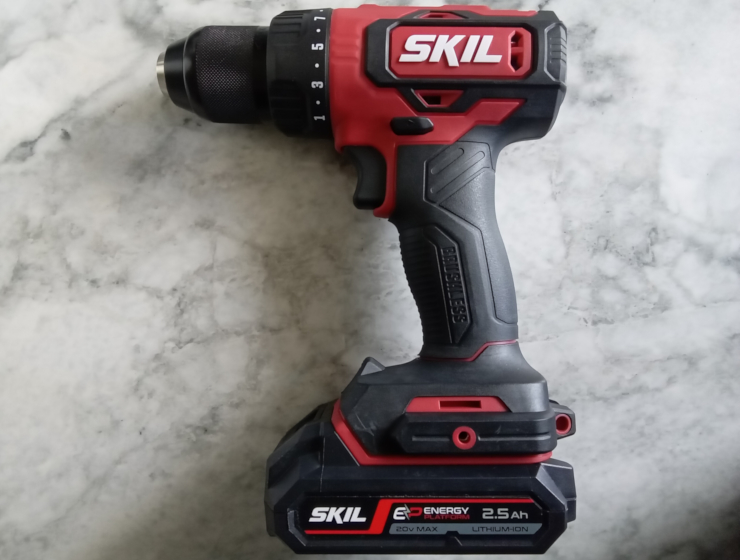 Lazada is the largest and most famous online shopping website in Southeast Asia. What I love the most about this site is its daily discounts, which are remarkably high. So high that you won't desire to buy power tools at the local store ever again. Lazada power tools are what I look for each time I need them.
And when it's time for the Lazada Payday Sale, you can save even more. This monthly deal has generous free shipping vouchers, rebates, and cashback you can gather to squeeze more discounts upon purchase. I still remember cashing in 5,000 pesos from my GCash to Laz Wallet and winning a 10,000 rebate after popping the bonus balloons.
Lazada Payday Sale falls before the 15th and 30th days of the month. This regular sale usually starts on the 14th and 29th and lasts for at least three days, so you can have enough time to decide which Lazada power tools you should buy among numerous options. On this shopping site, even if you can afford to buy any power tools at their original prices, you will certainly look at the discounts more intently.
Here, we are talking about discounted prices based on Manila prices, which are significantly lower than the prices in the province. For example, I bought a Tyrolit cut-off wheel at the local store for 1,200 pesos. When I checked the item at the brand's flagship store (LazMall) in Lazada, it was only half the price.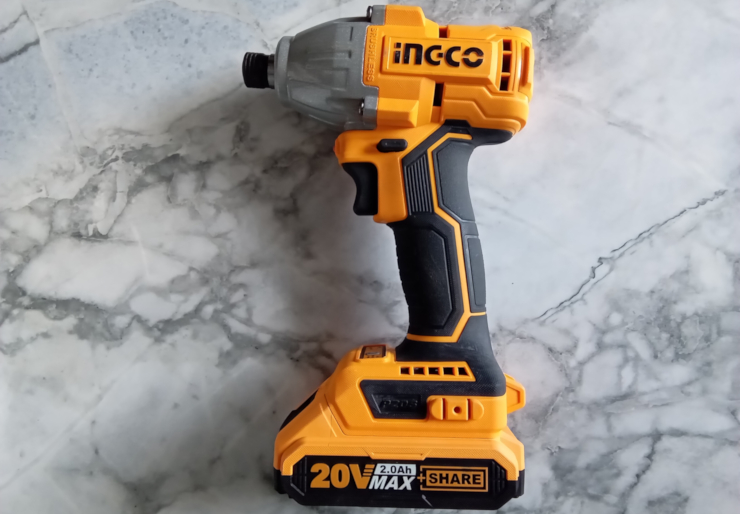 But you can go wrong when buying these Lazada power tools because not all items are genuine. Even the savviest buyer can make a mistake because there are no physical products to inspect. As a rule of thumb, ignore the items with unrealistic prices, even if they offer huge discounts. And develop a good eye for recognizing legit customer reviews from biased reviews.
But Lazada has a mall for authentic products – LazMall, the virtual mall for authorized brand distributors. Outside LazMall, some stores also sell genuine products, although you have to rely solely on their positive ratings and actual customer reviews.
Lazada Payday Sale & the Power Tools We Buy for Home Development
Here is a list of our new corded and cordless power tools:
1. INGCO Cordless Brushless Impact Driver (Bought at 50% Off)
This INGO brushless impact driver is arguably the most affordable among numerous impact drivers. But it has 170 NM of torque and is hardworking, with a 2.0Ah battery that doesn't give up easily. It is a brushless driver, so it doesn't have a carbon brush inside, which can cause the tool to be useless once it runs out, and you cannot find any replacement.
Brushless tools don't overheat and are more powerful than brushed tools. The batteries can also last three years compared to the carbon brush, which only lasts around 150 hours of operation. These are the reasons why we stopped buying corded power tools.
You can also transform this impact driver into an all-rounder tool. Here are popular adapters you can add to it:
If you have only one power tool to choose from, it has to be an impact driver. This tool is now becoming more popular than the drill. An impact driver has more accessories than an impact drill, which makes it an all-rounder tool. It is more compact and lightweight and is the best tool for screwing.
It is a must-have. So get this tool before it becomes more expensive.
Shop On Lazada
My Buildmate Lazada Testimonial
Buildmate is one of my favorite sources for authentic products in Lazada. Although it doesn't belong to the LazMall group, it is a multi-award-winning, trusted online hardware store. I first found it when I looked for a genuine Armak electrical tape. This store offers discounts that surpass the flagship stores. However, I wish all of their power tools come with warranty cards.
2. SKIL Cordless Drill/Driver 20V BL (Bought at 50% Off)
A cordless drill is the best tool for drilling holes in wood, metal, plastic, brick, and concrete. And when it is brushless, it packs more power and can go a long way without overheating. Also, you don't have to worry about any motor brush inside that wears out in time. But if you carry out heavy-duty tasks on bricks and concrete, the rotary hammer will be the choicest tool.
This cordless drill from Lazada has a maximum torque of 203 NM (1800 inch-pound) and is part of the PWRCORE 20 series, the brand's most powerful system yet. But it comes with two 2.5Ah Energy Platform batteries instead of SKIL's PWRCORE batteries. Nevertheless, this tool is very efficient in any drilling tasks on home development sites.
Unique to every impact drill is the clutch settings. And this cordless drill has 17+1 power settings you can use to get the best results. Lower clutch settings are handy for drilling softer surfaces and screwing, while higher clutch settings apply more power. If you can set it to the right clutch setting, sometimes it can deliver a better result than an impact driver.
Shop On Lazada
3. INGCO Cordless Brushless Impact Wrench (Bought at 50% Off)
The impact wrench is the big brother of the impact driver. And this INGCO cordless tool has almost double the power of its driver sibling. Having 300 NM of torque, it can wrench tough bolts of various sizes. But you can also use it for screwing and drilling. Although when doing these tasks, take extra care and always respect its power.
I prefer to use it for removing car bolts. And like the impact driver, it has a variable speed, which you can control through the trigger. It is also brushless, so you can use it for a long time without worrying about overheating. For more heavy-duty jobs, use at least a 4.0Ah battery.
Here are popular adapters you can add to your impact wrench:
Shop On Lazada
4. SKIL Hex Impact Drill/Driver 20V BL (Bought at 55% Off)
This hex impact drill/driver has a maximum torque of 203 NM (1800 inch-pound). It is SKIL's first generation PWRCORE 20 impact driver, the brand's most powerful system yet. Although it is a bit more expensive than the INGCO driver I bought, this SKIL power tool feels more premium. You can also control its driving power, not just from the trigger switch, but also from its mode change button, which offers three settings.
This cordless tool is so compact and light that I decided to buy a 5.0Ah Energy Platform battery so I can use it for long periods. What I like about the SKIL battery is that it is one of the most affordable batteries on the market, and it's durable enough to last at least three years. When I finish using this tool at home, I plan to give it to my workers assigned to install the roof so they won't risk using an extension cord.
Shop On Lazada
5. SKIL Rechargeable 4V Screwdriver (Bought at 62% Off)
If there is one brand to watch for super innovative technologies, it has to be SKIL. This 4V electric screwdriver can detect live circuits from one inch away. It has an LED light that illuminates, with up to 10 seconds after-glow once you turn the collar forward or reverse. Although you may not consider this small wonder a power tool, it can perform light-duty tasks without any problem.
Shop On Lazada
6. SKIL Electric Wood Planer 500W (Bought at 62% Off)
The Electric Wood Planer is a worker's best friend when the woodworking phase starts. I chose the corded tool because one will only spend a few hours using it on every home development. And knowing the performance and reliability of a SKIL power tool, I know it can make a quality finish.
As cordless power tools become more popular, corded tools are now much more affordable than before. The fact is, I bought this tool at 62% off (Manila price). It has extra carbon brushes I can use as replacements. I know that a pair of carbon brushes can last around 150 hours. So I can use this tool for a very long time.
Shop On Lazada
7. Makita Original Angle Grinder 4″ 850W (Bought at 50% Off)
Makita power tools are among the best tools you can buy in the Philippines. Their powerful machines run smoothly and are reliable enough that they are almost a default worker's choice, knowing they won't break even if you use them all day. In Lazada, you can buy Makital tools made in Japan, Thailand, and China.
Makita made this angle grinder in Thailand. It has an 850W power strong enough to cut through steel without any issue. And it only requires a 4″ cutting disc (a tool widely available in the Philippines) to get the job done. It is one of the first power tools I bought. Unfortunately, I already misplaced the extra carbon brushes and may abandon the tool once the carbon brushes inside run out of steam.
Shop On Lazada
8. Makita Original Wood Circular Saw Cutter 7 1/4″ (Bought at 50% Off)
I bought my Makita circular saw over a year ago, and it has already seen a lot of action on the construction sites, taking part in finishing two houses for our clients. I always thought Makita circular saws are among the best (if not the best) circular saws available on the Philippine market.
This 1050-watt circular saw has a powerful and dependable machine that can get the job done smoothly and quickly. The fact is, the tasks that a hand saw can finish in one week are just a few hours of work with this power tool. Indeed, it is a must-have tool that can save you tons of time doing formwork and other woodwork.
Shop On Lazada
9. Lotus Chopsaw 2.4KW 14″ (Bought at 40% Off)
I bought this Lotus chop saw a year ago, and it has already become a part of finishing at least three houses for our clients abroad who chose the Philippines as their retirement destination. We use this abrasive saw as the primary tool for cutting steel on the ground, putting aside our angle grinders for work in areas it cannot reach.
This Lotus chop saw is a well-made and dependable power tool you may not know well overseas because it is Philippine-made. But we use it daily for cutting a wide variety of steel. It is one of our best tools on the construction site, with sufficient cutting power that doesn't give up even if you use it throughout the day.
Shop On Lazada
10. INGCO Angle Grinder for Cutting & Polish
This INGCO angle grinder is most useful in areas where corded grinders can hardly reach. You will admire its use, especially if the house you are building has a floor area of 160 sqm and above. Your workers will also be safer using it during the wet season because it is not an electricity-driven tool and does not need a long extension cord.
This angle grinder may not be the best, but it is hardworking and efficient. And it has (arguably) the best value for money. Some may think it is only excellent for DIY projects, but you will see more and more workers using it continuously for several hours. Having a brushless motor, it keeps cool during any operation. Its battery is also the least expensive but runs out of steam quicker than my SKIL battery.
Shop On Lazada
Lazada Power Tools Adapters from DeWalt
DeWalt is the brand that provides the most accessories for cordless power tools. Among all the hand tools, the impact driver may have the most adapters, which can turn it into a drill and wrench. DeWalt adapters are top-notch in technology and durability. They also fit with our power tools perfectly.
Surprisingly, the authorized brand distributors of Lazada do not usually offer these adapters. But I have found one non-LazMall store that sells them. They are authentic but sold at low prices, similar to the prices found on Amazon. And they are the adapters we use for all our construction sites.
1. Quick Connect 3/8″ Impact Keyless Chuck Adapter
This DeWalt keyless chuck adapter is Japan-made. And it can turn your driver into a drill so you can drill holes in wood, metal, and plastic. It is the toughest adapter we have. It's heavier than all adapters, too, so you can tell that the parts compose of real metal. And it is impact-ready, with a 1/4″ hex shank you can attach to any impact driver.
Shop On Lazada
2. High-Performance Bit Tip Holder & Screwdriving Bit
This DeWalt bit tip holder has a strong magnet and is very useful for holding long screws in place. It comes with five impact-rated screwdriver bits (excluding PH2). And it has a 1/4″ hex shank you can attach conveniently to any impact driver.
With this tool by your side, you don't have to hold the screw using your hand and risk self-injury. The magnet is extra strong that even if you shake the tool, the screw will not fall off.
Shop On Lazada
3. DeWalt Right Angle Attachment
What seems to be impossible for you to fasten screws in locations with very narrow openings is possible with this adapter. If your hand can reach it, you can drive screws using the DeWalt Right Angle Attachment. It is slim and lightweight and has a strong magnet that can hold the screw in place.
Shop On Lazada
4. DeWalt 10X Magnetic Screw Lock System
This adapter is arguably the best to use if you want to hold the screw in place. It is compatible with any DeWalt screwdriver bit with a hex shank. Just load the screw into the bit, and the floating ring magnet will fasten it securely. It adds more accuracy to your work. And there's no need to hold the screw and risk getting injured positioning it correctly.
Shop On Lazada
5. DeWalt Magnetic Bit Holder
This adapter is your best companion if you often deal with long screws. It has a sleeve that slides over the screw to prevent it from wobbling. It has a strong magnet that can hold the screwdriver bit in place. You can also hold onto the sleeve for stability. As the screw sinks in, the sleeve retracts. So no more holding long screws and taking the risk of burning or cutting your fingers.
Shop On Lazada
6. DeWalt 1/2-inch Square to 1/4-Inch Hex Rapid Load
This hex rapid load adapter is a perfect fit for your impact wrench. Connect it with your power tool, load any screwdriver bit with a hex shank, and start screwing. This device is durable and can drive hundreds of screws into wood, metal, and plastic without any issues.
However, respect the power of your impact wrench because it can reach 300 NM of torque, a force capable of destroying the screw and the surface. So squeeze the speed control trigger gently and apply power with caution.
Shop On Lazada
Final Thoughts
Lazada Payday Sale is our favorite time for shopping power tools for house construction. This event occurs monthly, offering tons of discounts and free shipping vouchers. We have already saved plenty of cash shopping for power tools during these times.
We have already saved plenty of cash shopping for power tools during these times. And if you are starting some DIY projects or maybe building houses, invest in quality, branded hand tools.