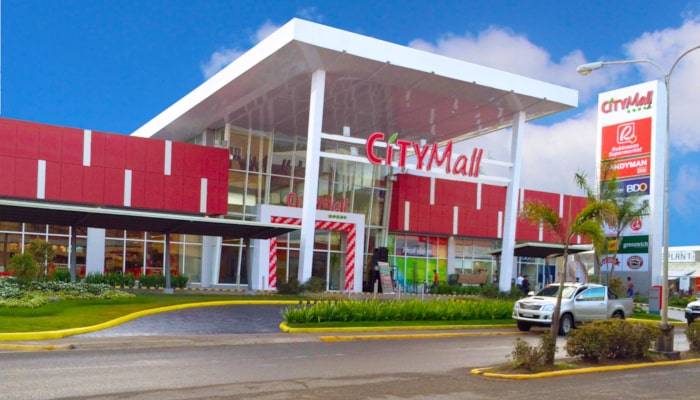 The CityMall Arnaldo-Roxas will be the first shopping mall in Roxas City to have solar panels and a rainwater collection system to use energy efficiently and to help protect the environment. The distinct of CityMall is to "Greenergize" every shopping mall in Visayas and Mindanao to poise it to become the people's everyday mall of the future. While taking steps to conserve and reuse is easier than you might think, putting it into practice will be an outstanding benefit to mother earth.
Designed to look similar (in terms of theme and color) to other CityMalls in the country, CityMall Arnaldo-Roxas will have a total land area of 12,654 m2 and a gross land area of 7,000 m2 enough to provide a wide parking space for bicycles, motorcycles, and other private vehicles. In Arnaldo Blvd., Baybay, the CityMall of Roxas is just a few meters away from another famous shopping mall, the Gaisano Grand Roxas. This makes the shopping experience in that area (for all Capizenos and would-be residents) more convenient.
Rumored to open this month of March, expect CityMall to provide top fast-food brands, such as Jollibee, Mang Inasal, Chowking, Greenwich, Red Ribbon, and Highlands Coffee. Expect also the top supermarket chains, such as Savemore, Puregold, Robinsons Supermarket, Super 8, and Wellcome Supermarket, to be present in the supermarket area.
Here's a list of the stores you'll find inside CityMall Arnaldo-Roxas:
Abubuts
Banco de Oro
Biscocho Haus
Chowking
Daiso Japan
Expressions
Fun Nation
Greenwich
Handyman
Highlands Coffee
Ideal Vision
Infinite Phone Express
Jollibee
Kzone
LBC
Lifestyle
Mang Inasal
Memo Express
Midas
Ministop
Mr. Lee
Penshoppe
PXCC Perfume Express
Red Ribbon
RJJ
Robinson's Supermarket and Appliance
Rose Pharmacy
Rusty Lopez
San-yang Furniture
Time Network
P.S. The next project of CityMall is another shopping center on Roxas Avenue.
You may also like: