All lots are already sold out.
Are you looking for a village near major landmarks in Roxas City? Then, the Villa Alegria subdivision is a must-see option. This quiet and secure village is one of the places where wealthy residents live. But underneath its bravado, this village has the lowest lot prices among subdivisions in Roxas. These lot prices are hard to beat within the city proper.
Villa Alegria is near:
Filamer Christian University (or FCU)
Capiz Emmanuel Hospital
Capiz Evangelical Church
Our Lady of Mount Carmel Parish
Capiz Commercial School
Robinsons Mall Complex
To be exact, phase 3 is just a hundred meters away from the elementary building of FCU.
One of the founders of this village, Mr. Hernan Lopez, Jr., holds an award from the government as the leading developer of most affordable housing in the whole of Western Visayas. There's no doubt that this village is one of the most economical but elegant places in the city.
Other places near Villa Alegria Subdivision are:
HERCOR College
Capiz Institute of Electronics
Capiz Doctors
Villareal Stadium Sports Complex
Iglesia ni Cristo Church
Villa Alegria Subdivision is a great place to settle down, especially if you have growing children.
Need to ask questions? Don't hesitate to contact us!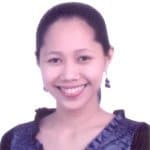 Jenny is a PRC-licensed professional having official permission to practice her profession. As a Real Estate Broker, she focuses on selling subdivision properties (and occasionally non-subdivision properties) in Roxas City, Capiz. She is from Roxas City, and she knows this place like the palm of her hand.