Zaira 1
A modern home for young professionals, newlyweds, and growing families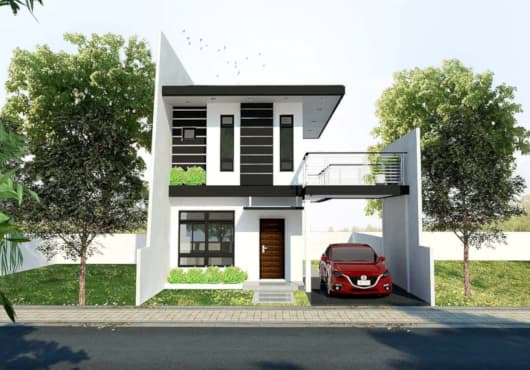 A modern home for professionals, newlyweds, and growing families
Floor Area: 60 Sq M
Auxiliary Area: 36 Sq M
Minimum Lot Size: 80 Sq M
Complete House Features:
2 Bedrooms, Living Area, Dining Area, Concrete Partition Walls, Kitchen w/ Cabinets (and Hanging Cabinets) and Granite Countertop, 2 Toilet & Bath, Porch, Lanai, Service Area, and Balcony
Note: Get Zaira 1 through bank financing or progress billing.
We have designed the entire ground floor of this Zaira house for the living area, dining area, which connects to the lanai through a sliding door, and kitchen area, which gives access to the lanai and service area. Zaira's lanai is a great place to chat with friends and have a great outdoor breakfast with loved ones. The ground floor area makes this house look spacious because all rooms are upstairs, where you can enjoy well-defined privacy.
Moving up to the second floor and into bedrooms 1 and 2, the rooms offer convenient access to the balcony through sliding doors. The balcony stretches out to cover the carport from rain during the wet season and sunlight during the dry season.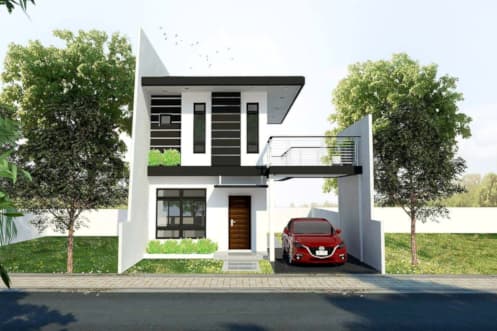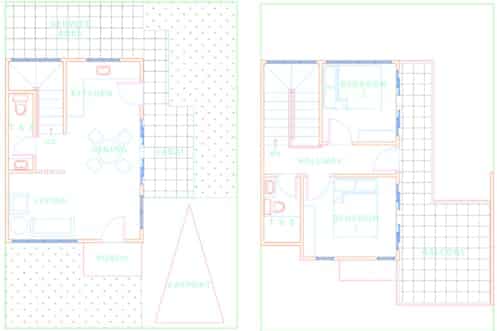 Broker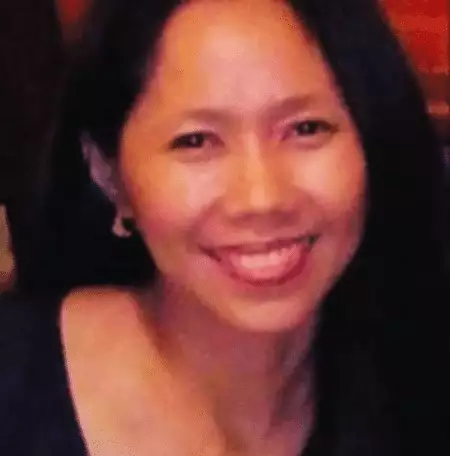 Jenny Anota
Real Estate Broker
Jenny is a PRC-licensed professional, having official permission to practice her profession. She has extensive knowledge of real properties and knows Roxas City very well.