Note: All lots in Villa Alegria subdivision are sold out.
Once you've discovered Villa Alegria Subdivision, it's not easy to look past it, especially if you have growing kids who are going to school. Villa Alegria is our purely residential subdivision nearest to 6 schools and universities, 10 banks, 3 shopping malls, and 3 medical institutions.
Lot #1 size: 150 sqm
Price per sqm: Php 8,000
Location: Phase 3
Lot #2 size: 150 sqm
Price per sqm: Php 8,000
Location: Phase 3
Note: These lots are beside one another, and they're ideal for building residential and apartments for rent. If you need more space, you can acquire both lots for a total of 300 sqm.
Build your house here!
You can design your own house, and we can build it for you at the quality that will match your budget, or you can choose any of our available house designs by following the link below: https://realestateroxascityphilippines.com/houses
The Advantages of Living in Villa Alegria Subdivision
Villa Alegria is a purely residential subdivision within Roxas City proper. This quiet village is nearest to Robinsons Place Roxas; the city's currently biggest shopping mall with a Gross Floor Area of 45,250 m2 and a Total Land Area of 74,000 m2 with 800 parking slots.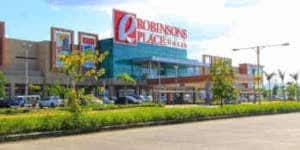 Robinsons Plance Roxas is the 36th operating mall of Robinsons Land Corporation which started operating on February 13, 2014.
Villa Alegria Subdivision is also near UNITOP Shopping Mall, a budget-friendly store, and CityMall Avenue-Roxas, a famous shopping mall that is soon to open.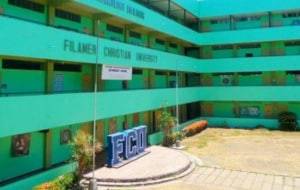 This subdivision is probably the best location in Roxas City if you have growing kids when it comes to schooling. Villa Alegria is nearest to Filamer Christian University (FCU), a private university established in 1904 with the help of the American Baptist Foreign Mission Society. FCU has Basic Education and Higher Education.
Other nearby schools and universities are:
St. Anthony College, a non-profit, non-stock Educational Institution owned and managed by the Daughters of Charity of Saint Vincent de Paul. This institution offers health-related courses.
College of St. John-Roxas, a private college under the supervision of De La Salle Brothers. This college is now a member of the Association of Lasallian Affiliated Schools under De La Salle Philippines.
Capiz State University, a public university that provides instruction and training in agriculture, fishery and forestry, science and technology, arts and humanities, education, and other fields.
Capiz National High School (CNHS), a Prime Secondary School in the Province of Capiz, offers normal and general courses. CNHS has been recognized and received its award internationally for the Science Investigatory Project in 2006 in the United States.
Colegio de la Purisima Concepcion Elementary Department. This school is nearest to Villa Alegria Subdivision. Purisima college is the School of Archdiocese of Capiz, which offers Basic Education and Higher Education.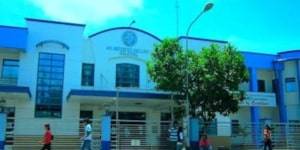 Speaking of medical institutions, Villa Alegria Subdivision is also nearest to Capiz Emmanuel Hospital, a 100-bed capacity tertiary general medical and surgical hospital founded by the American Baptist Mission in Capiz.
Other nearby hospitals are:
St. Anthony College Hospital, a 135-bed capacity hospital founded in response to the need for more health care facilities in Roxas City. It has its own college where health-related courses are offered.
The Health Centrum Hospital and Wellness Center, a 60-bed capacity tertiary hospital, is the first medical tourism facility in Western Visayas.
Villa Alegria Subdivision is near Bank of the Philippine Islands (BPI), BPI Family Savings Bank, Banco De Oro, Robinsons Bank, Security Bank, Metro Bank, China Bank, Allied Bank, Development Bank of the Philippines (DBP), Queenbank, and Philtrust Bank.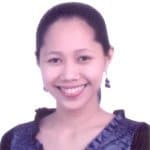 Jenny is a PRC-licensed professional having official permission to practice her profession. As a Real Estate Broker, she focuses on selling subdivision properties (and occasionally non-subdivision properties) in Roxas City, Capiz. She is from Roxas City, and she knows this place like the palm of her hand.